20 February 2022
February 20, 2022:
Felicitation from Gasa Dzongkhag for Our Precious Gem, His Majesty The Druk Gyalpo!!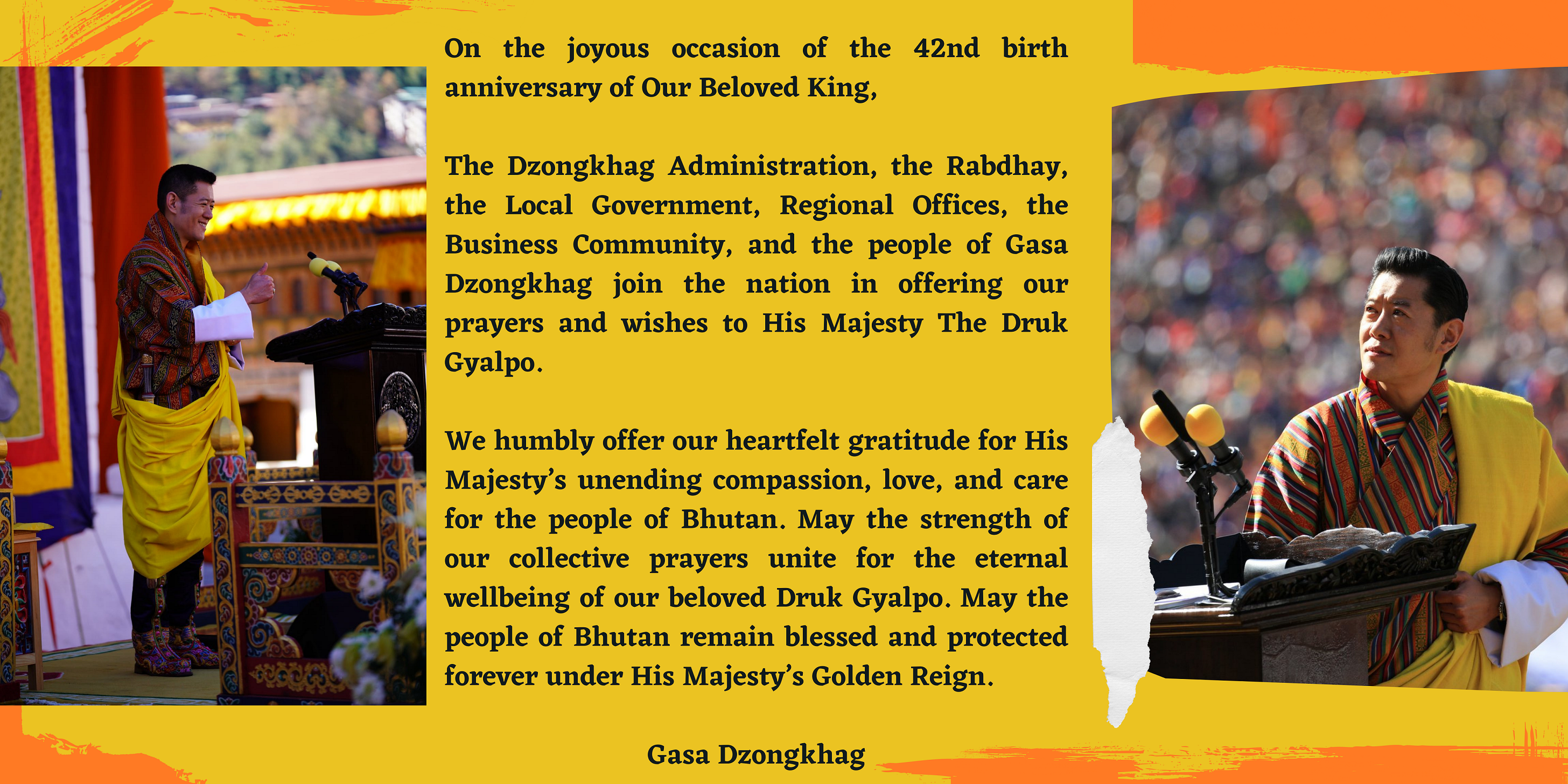 On the Auspicious Occasion of the 42nd Birth Anniversary of His Majesty The King, we humbly join the nation in offering our heartfelt gratitude for His Majesty's unending compassion, love, and care for the people of Bhutan. May the strength of our collective prayers unite for the eternal wellbeing of our beloved Druk Gyalpo. May the people of Bhutan remain blessed and protected forever under His Majesty's Golden reign.
PC: His Majesty King Jigme Khesar Namgyel Wangchuck's Facebook Page.