31 December 2018
Gasa is happy to wish everyone a Very Happy New Year 2019!!!
Important Information on Gasa Tshachu:
Gasa Tshachu is in busy season (December to March). On average about 300 people at Tshachu and about 1000 footfalls in the ponds per day.
i. Accommodation options:
- Guest House A @ Nu. 600/night – two rooms with toilet and kitchen table with water inside. Easily accommodate about 7 people
- Guest House B @ Nu. 200/night – one room enough space for 7 people with common toilet
- Guest House C @ Nu. 2000/night – two rooms with beddings for king size bed, extra mattress, basic kitchen facilities (stove, LPG, rice cooker, water boilers, pots and pans, plates etc)
- Tents at campsite @ free except for organized Tour Groups @ Nu. 500/night/ group
- Farm stays outside Tsachu premises..
ii. Dos and Don'ts in the ponds and guest houses are on signboards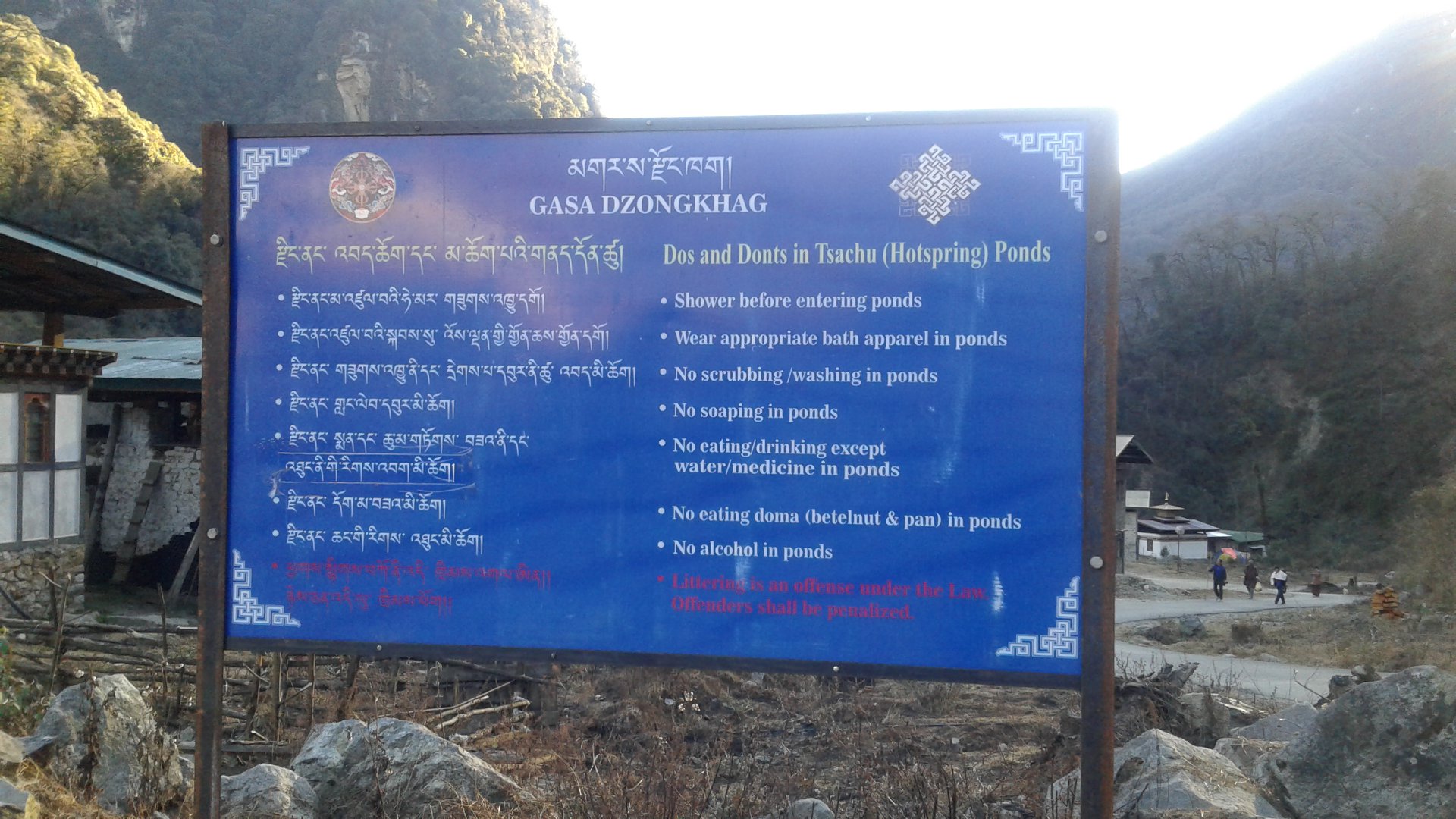 iii. Every Friday – everyone has to participate in the cleaning activity
iv. Everyone is required to take care of their trash and litter
v. Bottled water – Gasa Soechu bottled in Gasa at the same rate as other bottled water are available here.
vi. For this busy winter, a separate changing facility for men and women have been put in place. 
vii. Separate accommodation near the ponds for the disabled and very aged people is available.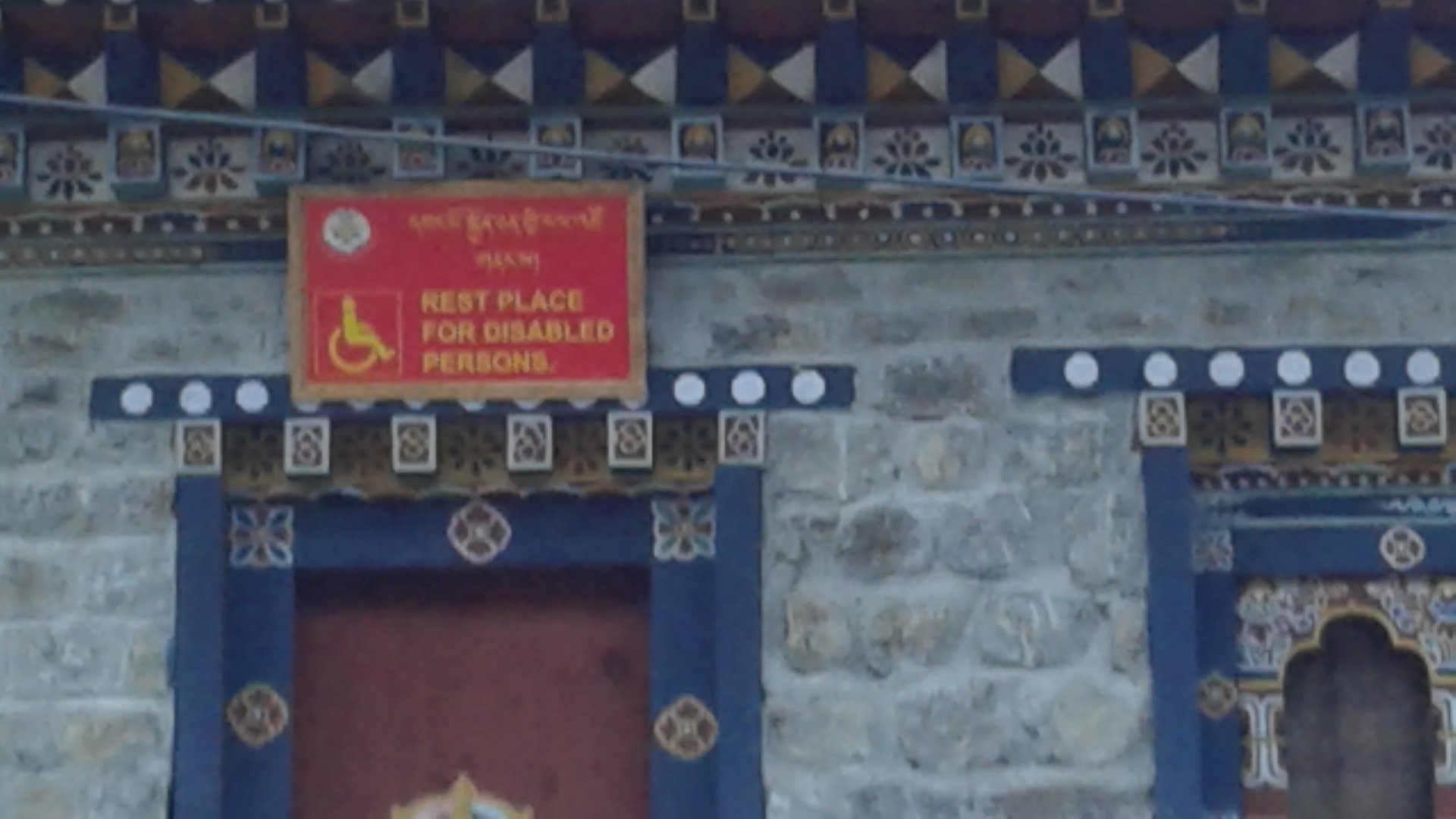 viii. One pay and use pond is also available incase u need privacy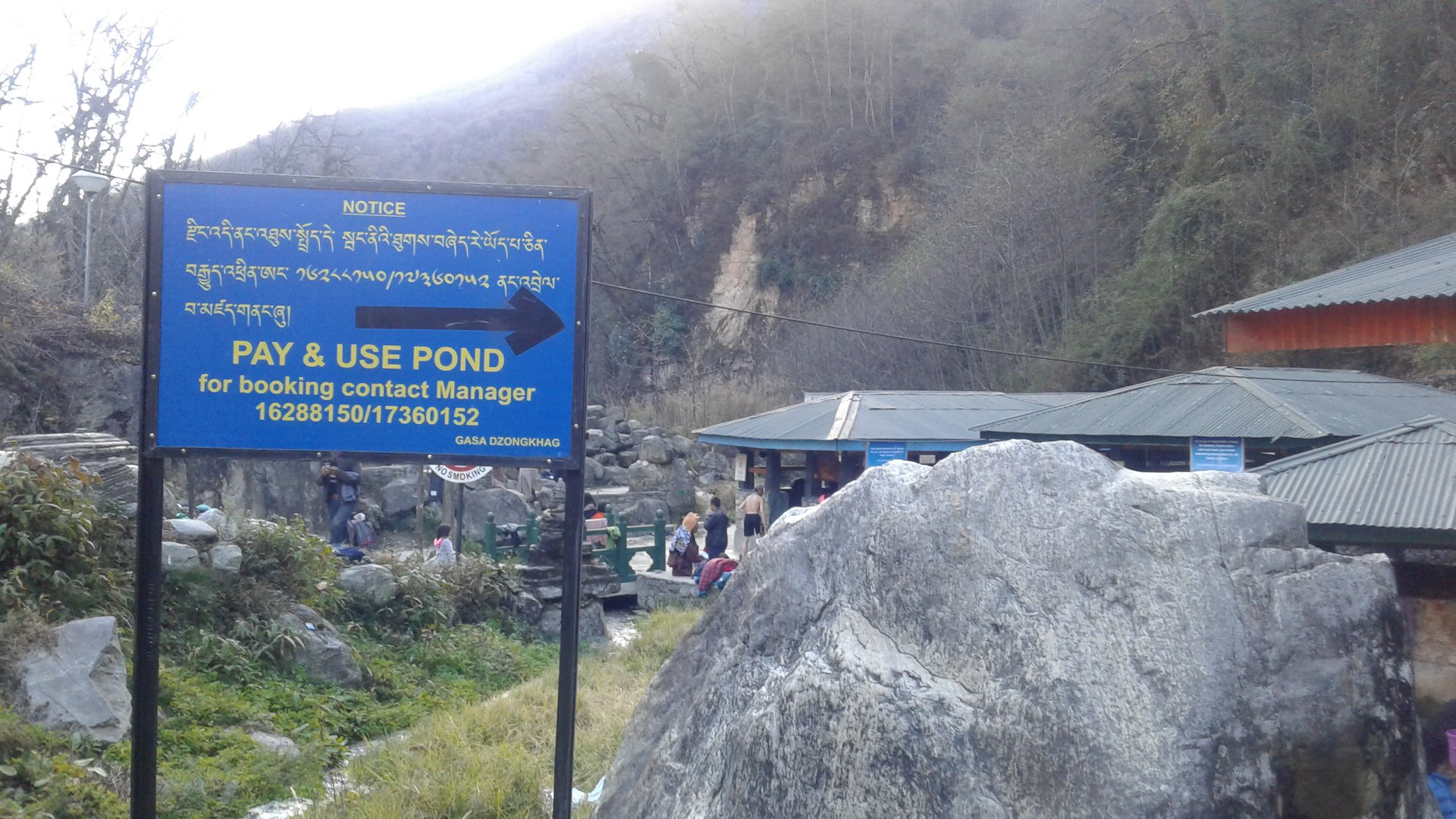 *** Please contact the Manager for any services @ 16288150 and Ugyen Rinzin @ 17110638 for accommodation reservation.