12 August 2018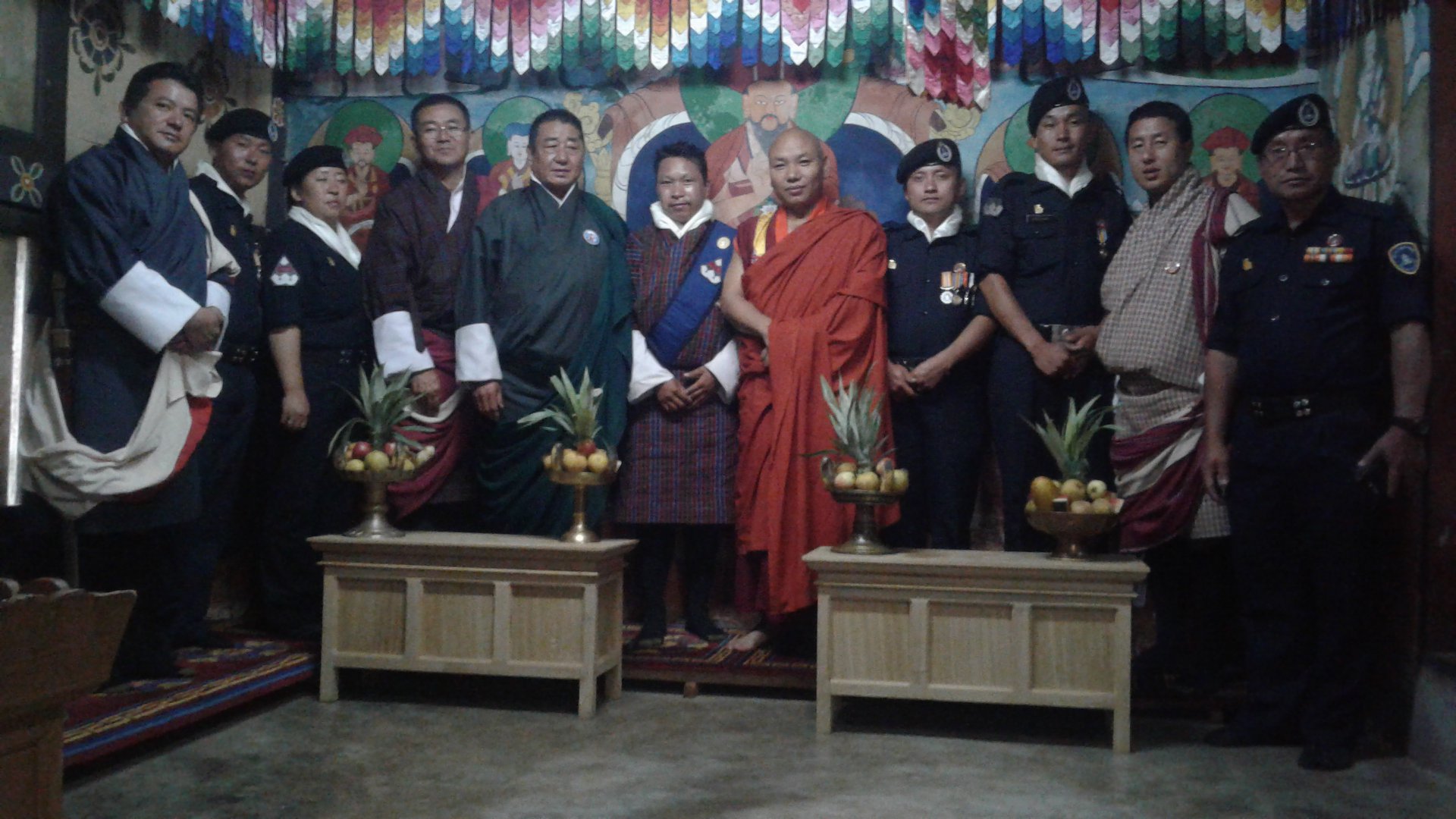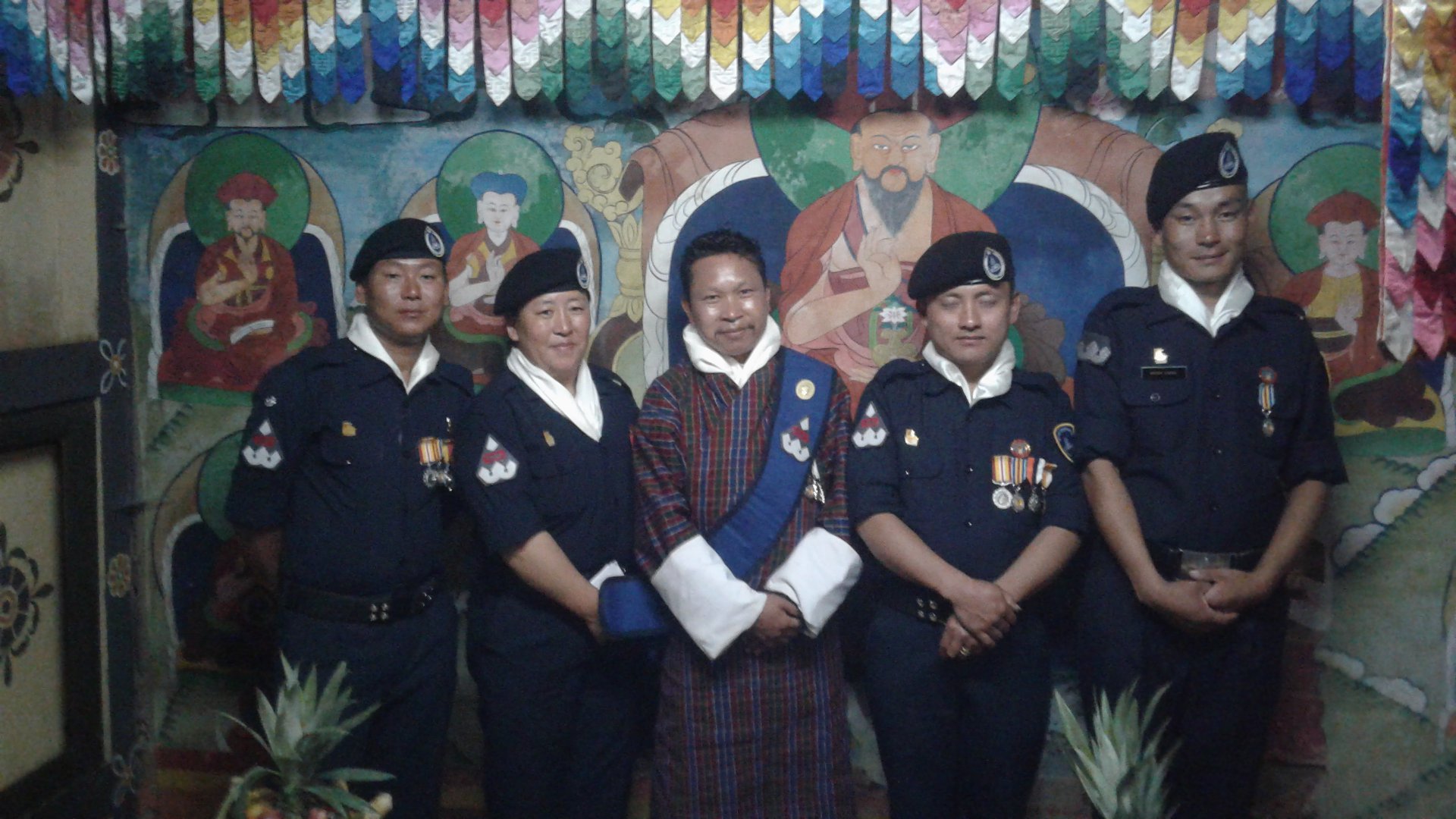 Coinciding with an auspicious day and time, this morning 5 members of Gasa Royal Bhutan Police family celebrated their promotion by receiving Tashi Khadar from Lam Neten of Gasa Rabdey, followed by Zhugdrel phunsum Tshogpa. Dzongda, Drangpon, DT Thrizin, Dzongrab and other sector heads graced the joyous occasion at the Phulakha Lhakhang.
The following is the detail of the promotions:
i) Leki Wangdi, Rank : Pelpon to Drimpon. 
ii) Deki Choden , Rank : Peljab to Pelpon. 
iii) Passang Norbu, Rank: Peljab to Pelpon. 
iv) Jigme, Rank: Peljab to Pelpon. 
v) Ugyen Norbu, Rank Chuma to Gopa.
We offer our heartiest congratulations and Tashi Delek on their promotions and many happy returns of the day.
Palden Drukpa Gyalo!